March 8, 2023
---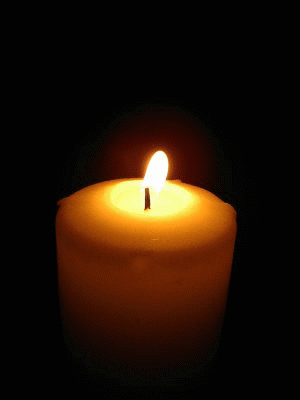 His friends at the Port Authority were saddened to learn of the passing of Richard "Rick" Palacio on March 8, 2023. Rick is survived by his wife, Judith Elins-Palacio. A 33-year agency veteran, Rick will be remembered by his colleagues for his energy that lit up the entire Port Authority Technical Center.
Rick joined the Port Authority on May 14, 1990, as a Visual Presentation Specialist – a position to which he dedicated his entire career at the agency and brought great expertise and innovation. His creativity was perhaps best exemplified by his ability to design and build innovative cost-effective presentation installations, including a collapsible podium and portable information kiosk.
The Print Shop in the Operations Services Department is a closeknit group of staff who must be ready to move at a moment's notice to produce print collateral, displays, exhibits, banners, nameplates, wayfinding signs and other types of materials for a diverse array of agency communications to the public, employees, and other stakeholders. His colleagues in OSD, and throughout PATC and beyond, will fondly remember and greatly miss Rick's commitment, camaraderie, and perpetually upbeat attitude.
Memorial service information is not yet available – a subsequent broadcast will be issued with more details.
Condolences may be sent to:
Mrs. Judith Elins-Palacio
291 8th Street Apartment #3E
Jersey City, NJ 07302
We ask that you join us in keeping Rick, his family including his wife Judith, his friends, and his colleagues in your hearts and thoughts during this difficult time.