January 10, 2023
---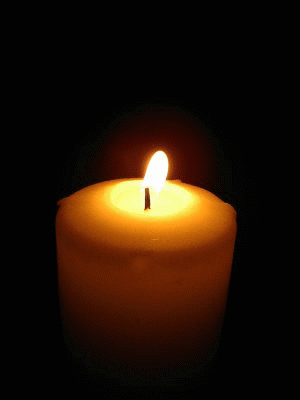 Thomas D. Carver, 86, of Allenwood, New Jersey passed away on January 10, 2023 surrounded in the love of his family. Thomas was born July 9, 1936, in Teaneck New Jersey. The son of Daniel and Mary Carver, he grew up in Maywood. He graduated from Xavier High School in Manhattan. He attended Georgetown University and graduated from Saint Peter's University, Jersey City. During his collegiate studies, Thomas developed a deep respect for the Jesuit priests who taught him and the Jesuit values that guided him throughout his life. In all his endeavors, Thomas sought to contribute to the greater good and to interact with others with generosity and empathy.
Thomas graduated from New York Law School and was a member of the New Jersey Bar.
Thomas began his career as a reporter for The Bergen Record. For 23 years he worked for the Port Authority of New York and New Jersey in various positions including Operations Manager and Assistant General Manager of Newark Liberty International Airport. He left the Port Authority to become the President of the Casino Association of New Jersey where he led the drive for legislation permitting 24-hour gaming and testified before the House Judiciary Committee to secure a one-year window for the State of New Jersey to pursue wagering on sporting events. He also worked to expand the industry's commitment to promote minority businesses.
After leaving the Casino Association Thomas was the managing partner of the government affairs firm, the Castle Group. He also served as the first president and founding member of the New Jersey Aviation Association.
Thomas served as Commissioner of the Department of Labor and Workforce Development during the administration of Governor Richard Codey. Before retiring, Thomas served as the Executive Director of the New Jersey Casino Reinvestment Development Authority.
Thomas served on the Board of Trustees and Board of Regents for St. Peter's University. St. Peter's awarded him an Honorary Degree of Letters in 2008.
Thomas served on the Board of Trustees for Cristo Rey High School in Newark, New Jersey. He often noted that he was most proud of his efforts on behalf of the students of Cristo Rey.
He predeceased by his parents Daniel and Mary Carver.
Thomas is survived by his wife, Sheila (nee Wilson) of 60 years whom he met when they were both elementary school students at Holy Trinity Catholic School in Hackensack. Thomas resided in Upper Saddle River before moving to Spring Lake. In 2003, he and Sheila moved to Allenwood.
He was the beloved father of Thomas D. Carver Jr. and his wife Tara, Deirdre Carver and Erin Granata and the adoring grandfather of Thomas Fichter, Molly Fichter, James Granata, Cara Granata and Sean Carver.
Visitation will be held on Monday January 16, 2023 from 3-7pm at O'Brien Funeral Home, 2028 Hwy 35, Wall. A Funeral Mass will be offered on Tuesday, January 17th at 10:30 a.m. at St. Catharine's Church, Spring Lake. Committal will follow at St. Anne's Cemetery, Wall.