July 25, 2023
---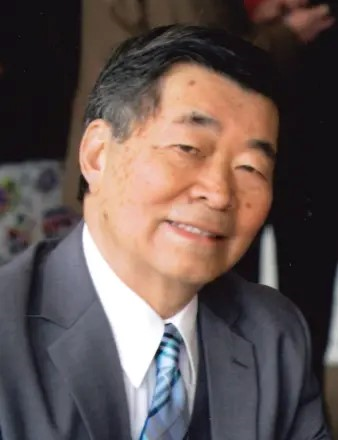 Thomas Lee of Hastings-on-Hudson, NY died peacefully on his 82nd birthday on July 25, 2023. Thomas was born in 1941 in Nancun Village, Sijiizhen, Taishan City, Jiangmen City, Guangdong Province in China to the late Frank Lee and Mee Yee Lee.
Tom immigrated with his mother to the United States in 1947, where he was reunited with his father in New York City. He grew up in the Bronx, where he made lifelong friends and memories, developed his signature Bronx accent and was a proud graduate of James Monroe High School (where he was known as Tommy Yee, class president) in 1960. He then graduated from City College of New York, majoring in Architecture.
As a short order cook at the now defunct Freedomland in the Bronx, he met his first wife, Elizabeth Ng, and they married in 1966. They lived in Riverdale, NY and then bought their first home in Hastings-on-Hudson in 1974, where they raised their three children – Gregory, Stephanie and Rebekah – and where Tom resided through the rest of his life. Elizabeth predeceased him in 2007.
Tom was a talented ballroom dancer who shared his love of dancing with many others and taught dancing until late 2022. It was at a ballroom dancing event that he met his second wife, Celeste Fedele Lyons, and they married in 2012. They had a very active social life, enjoyed taking in cultural events and shared families. They loved to host theme events and "five hour lunches." They also traveled to many places, including Alaska, the Caribbean and England. Last summer before Tom became sick, they also visited Italy and Greece, and he was so happy to see the architecture of the Acropolis and the Coliseum and experience Venice.
After graduating from CCNY and a short stint as a middle school math teacher, Tom joined the Port Authority of NY & NJ as an aviation architect where he spent the bulk of his career. He spent many years focusing on the redesign of the terminals at Newark Airport and also was involved in the redesign of the TWA terminal at JFK. He was very proud of working at the sleek, modern landmark World Trade Center and loved taking his family to see his office. He retired from the PANYNJ in 1996 and spent another 11 years working at several NYC-based architecture firms before fully retiring.
Tom was a great athlete and loved playing many sports. He was a runner and ran many races in Central Park in the 70s & 80s. But basketball was his favorite sport, and he made many lifelong friends throughout the years playing basketball. For decades, every Thursday night, he rented the courts at the University Settlement House on the Lower East Side. And as his contemporaries gradually retired from the sport, he continued to rent the space to play with and provide a safe place for young folks in the neighborhood to play basketball.
Tom loved life and had a great sense of humor. He loved basketball, ballroom dancing, food, especially Chinese food (he was a loyal customer of Wo Hop in Manhattan's Chinatown for decades), theater, music and parties. He loved music so much that he began piano lessons at the age of 80. He was proud to be an usher at his parish, Sacred Heart in Dobbs Ferry. Tom also served the local community on both the Draper Park Review Board and as a member of the Scarsdale Elks.
Tom's big presence will be missed by many. Predeceased by his parents, first wife Elizabeth Ng Lee and stepdaughter Linda Bravo. He is survived by his wife Celeste, stepson Michael (Dawn), stepdaughter Michele, stepson-in-law Ray and grandchildren from his wife's side – Ashley, Amber, Victoria, Alex, Nicole, Jessica and Amanda. He is survived by son Gregory (Jane), daughter Stephanie (Brian), daughter Rebekah (David), and grandchildren Ryan, Carolyn, Olivia, Elizabeth, Natalie, and Isabella and many more loving relatives.
A memorial Mass will be held on Sunday, July 30 at 9:00 am at Sacred Heart Church in Dobbs Ferry, NY. Visitation will be on Tuesday, August 1 from 3:00-7:00 pm at Edwards-Dowdle Funeral Home in Dobbs Ferry. Gathering will be on Wednesday, August 2 at 10:30 am at Edwards-Dowdle, followed by Graveside Service at 11:30am at Mount Hope Cemetery in Hastings-on-Hudson, NY.