January 29, 2023
---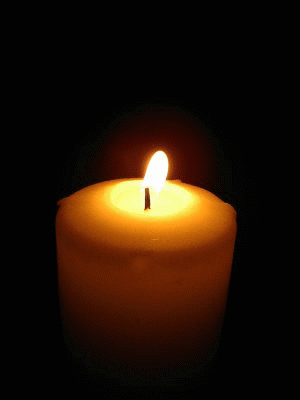 Family Man, 4th Degree Knight & Former Fords Resident William R. (Bill) Hessemer, 83, of Ponte Vedra, FL, formerly of Fords, NJ, and Brooklyn, NY, passed away on January 29, 2023 from multiple myeloma, a form of cancer. Bill is survived by his wife of 62 years, Carole, and his children: William Hessemer and his wife, Ann Marie; Janene Cummings; Dr. Carole A. Hessemer and her husband, Laurence Bernas; and Susan Dalina and her husband, Stephen. He is also survived by his sister, Regina Craven, and his grandchildren: Bryan Cummings and his wife, Thamy; Ashley Hessemer; William Hessemer III and his wife, Bryanna; Jordan Bernas; Trevor Bernas; Stephen Dalina IV; and Jayson Dalina. In addition to his parents, he was predeceased by 2 sisters: Marie Tarr and Anne Bacula. Bill also had many adored nieces, nephews, grandnieces and grand nephews.
Bill was born and raised in the Canarsie section of Brooklyn. His family operated a commercial fishing boat, the Elsie K., which led Bill to a lifelong love of fishing and boating. Bill and his wife moved to Fords, NJ, in 1972 to raise their family. He was active in the Boy Scouts and served as assistant director and a volunteer firearms safety instructor for the Woodbridge Police Junior Rifle Association, supervising the teen competition team for more than a decade.
He worked as a machinist for the Port Authority of New York and New Jersey at John F. Kennedy Airport and Newark Airport until his retirement in 1995.
Bill was a devoted parishioner of Our Lady of Peace Church in Fords, NJ, and achieved the rank of fourth degree knight for the Knights of Columbus. Bill continued his proud membership in the Knights of Columbus at St. John Paul II Church in Ponte Vedra, FL.
Services to celebrate Bill's life will be held in both Florida and New Jersey. The New Jersey service will be held on February 25 at 9:30 am at Our Lady of Peace Church in Edison. In lieu of flowers, the family has requested that memorial donations be made to the Multiple Myeloma Research Foundation. Send your contributions to the Multiple Myeloma Research Foundation, P.O. Box 414238, Boston, MA 02241-4238 or online at give.themmrf.org/williamhessemer. Please indicate that the gift is in memory of William Hessemer.