May 16, 2023
---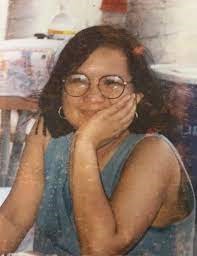 Zenaida Deguilla, 78, of Bridgewater, NJ, passed away on Tuesday, May 16, 2023 at her home surrounded by her loving family. Born in Oas, Albay, Philippines, Zenaida resided in Staten Island, NY for 11 years before moving to Bridgewater, NJ 24 years ago.
Zenaida graduated from St. Agnes High School and went on to receive her Bachelor's Degree in Architecture from Feati University in the Philippines. She would come to the US in the late 1960s and attend Columbia University to further her education while working for The Port Authority of New York and New Jersey.
She then returned to the Philippines and became an accomplished architect, having designed and built private homes and government buildings, as well as several homes for her own family and other relatives. Later on, she would eventually return to The Port Authority of New York and New Jersey as an Aviation Planning supervisor for 25 years before her retirement in 2005.
Zenaida was an avid Yankees fan and would keep score cards for every game. She was a voracious reader, and enjoyed oil painting, cooking, and traveling. She also took pleasure in planning and decorating her home. She was always on the go and loved exercising, whether it was a Zumba class or pilates. Most importantly, Zenaida loved spending quality time with her family especially her son, sisters, nieces, grandnieces, and grandnephews.
She is preceded in death by her first husband, Rey de Leon, her beloved parents, Felix and Pilar Ravago, a brother, Fausto Ravago and a sister, Luz Anson.
Surviving are her loving husband of 35 years, Felix D. Deguilla, Jr., her only son, Red de Leon and his partner Irina Koryagina of New York City; three brothers, Aurelio Ravago of West Covina, CA; Romeo and wife Lillian Ravago of the Philippines; Gilbert and wife Melanie Ravago of the Philippines; four sisters, Leonor Madrid of the Philippines; Emma Aragones of Staten Island, NY; Ninfa Cortes of Sayreville, NJ; Vilma Gatdula of Staten Island, NY; and several loving nieces and nephews.
A memorial mass will be held on Wednesday, May 24, 2023 at 10am at Holy Trinity Church 60 Maple Street Bridgewater, NJ 08807.
Memorial contributions may be made in her memory to St. Jude Children's Research Hospital 501 St. Jude PL Memphis, TN 38105 https://stjude.org/ or the American Cancer Society https://www.cancer.org/